Get Involved
ANNOUNCEMENT: 20 MAY 2020

Due to the current pandemic we are reviewing how we can safely allow people to help us harvest our lavender this year.  We have not had volunteers attending the field for many weeks in order to comply with the government's initial #stayathome message so you can imagine we have a lot of work to do in a short space of time to get the field into shape.

This week we are inviting existing experience volunteers who do not need close observation back onto the field with social distancing and a COVID code of conduct in place.

We will be welcoming NEW VOLUNTEERS over the coming weeks with a new booking system to ensure we limit the numbers on the field and can maintain safe distancing so please WATCH THIS SPACE as we do need all the help we can get.  You can imagine how tall the grass is and weeds are in all this sunshine!
Carshalton Lavender is run entirely by volunteers! We wouldn't exist without your help and we love meeting new people. If you'd like to get involved, there are a number of ways that you can help:
Join one of our regular field work groups (see more info below)
Foster some cuttings
Help out on our stall at an event
Help out at our Pick Your Own Harvest events - 2020 sessions to be confirmed
Deliver our harvest weekend leaflets to your local area
Whatever your interest, if you'd like to get involved with Carshalton Lavender then do get in touch; you can email us at: info@carshaltonlavender.org – we'd love to hear from you!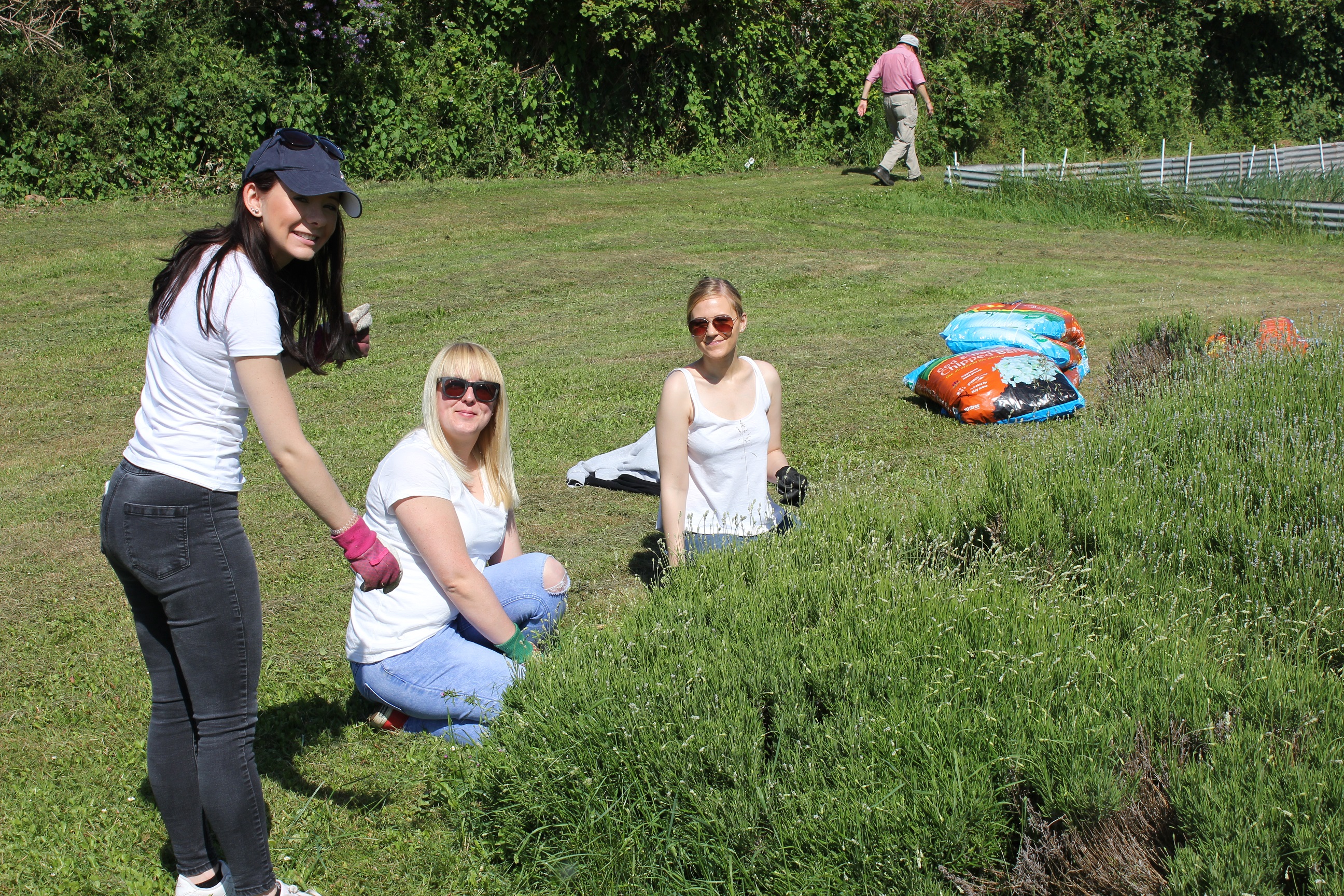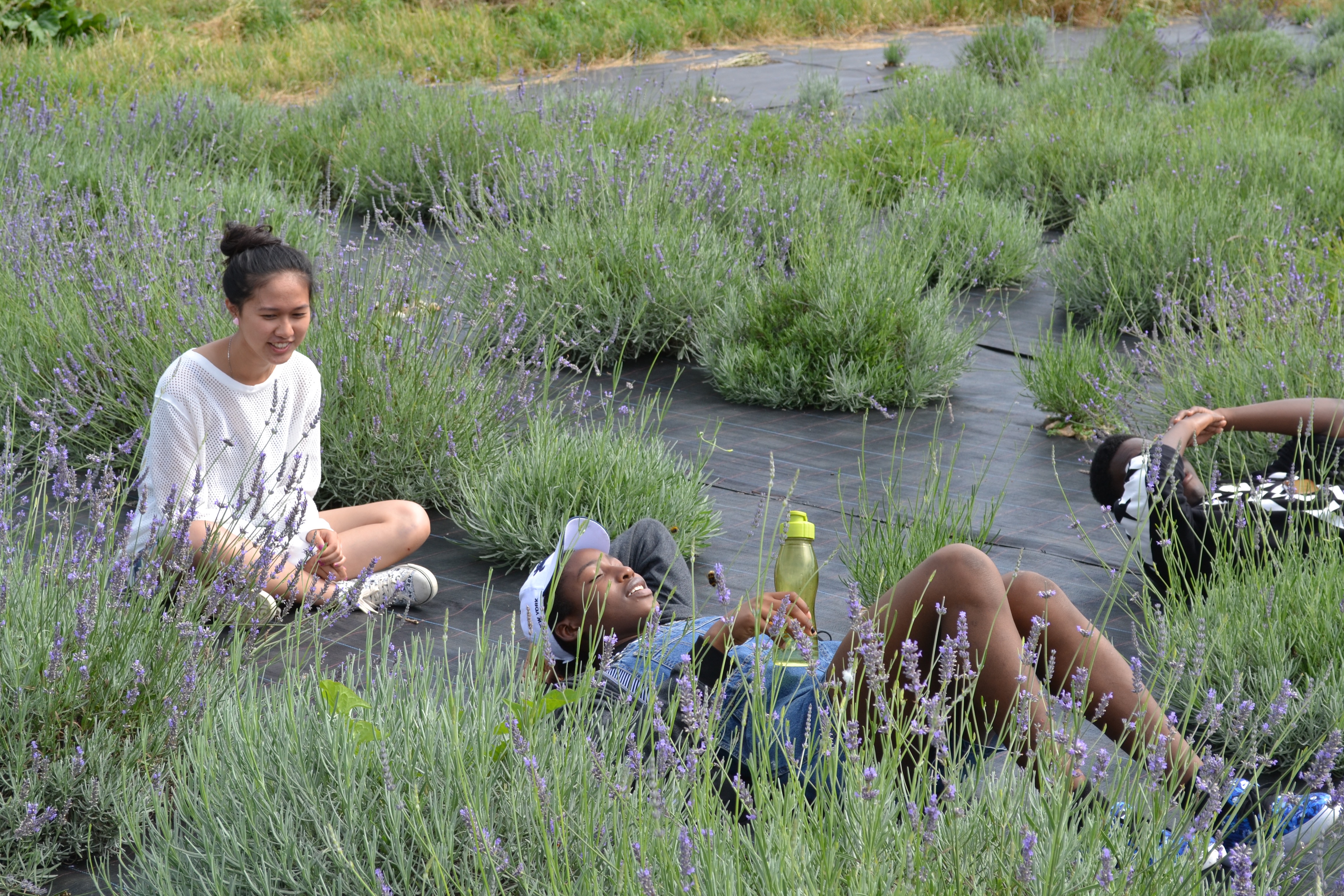 * VOLUNTEERS NEEDED *
We are 100% volunteer project and and the future success of the field depends on YOU! Can you spare a few hours on a Saturday morning usually between 10.15am and 12.30pm?
In preparation for this year's harvest picking sessions we are in need of volunteers to help us with a variety of tasks including:
Taking Cuttings ~ Re-planting ~ Harvesting ~ Distillation ~ General gardening duties ~ Cutting bunches of lavender (July-August only) ~ Tying lavender bunches ~ Watering younger plants ~ Plucking tall grasses ~ Become a steward at our open sessions
No experience necessary. We will show you what to do and we have all the equipment needed. Experienced gardeners welcome too!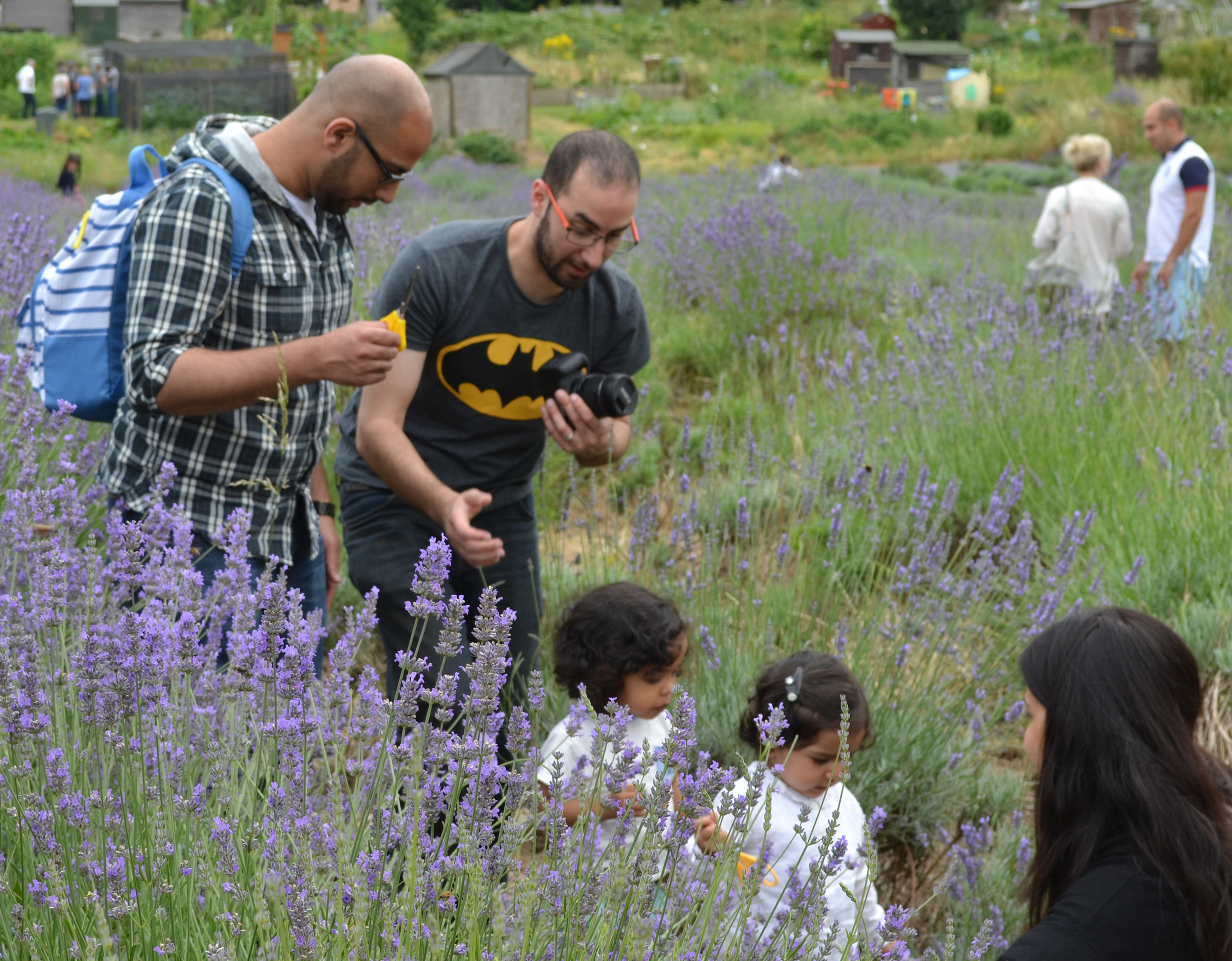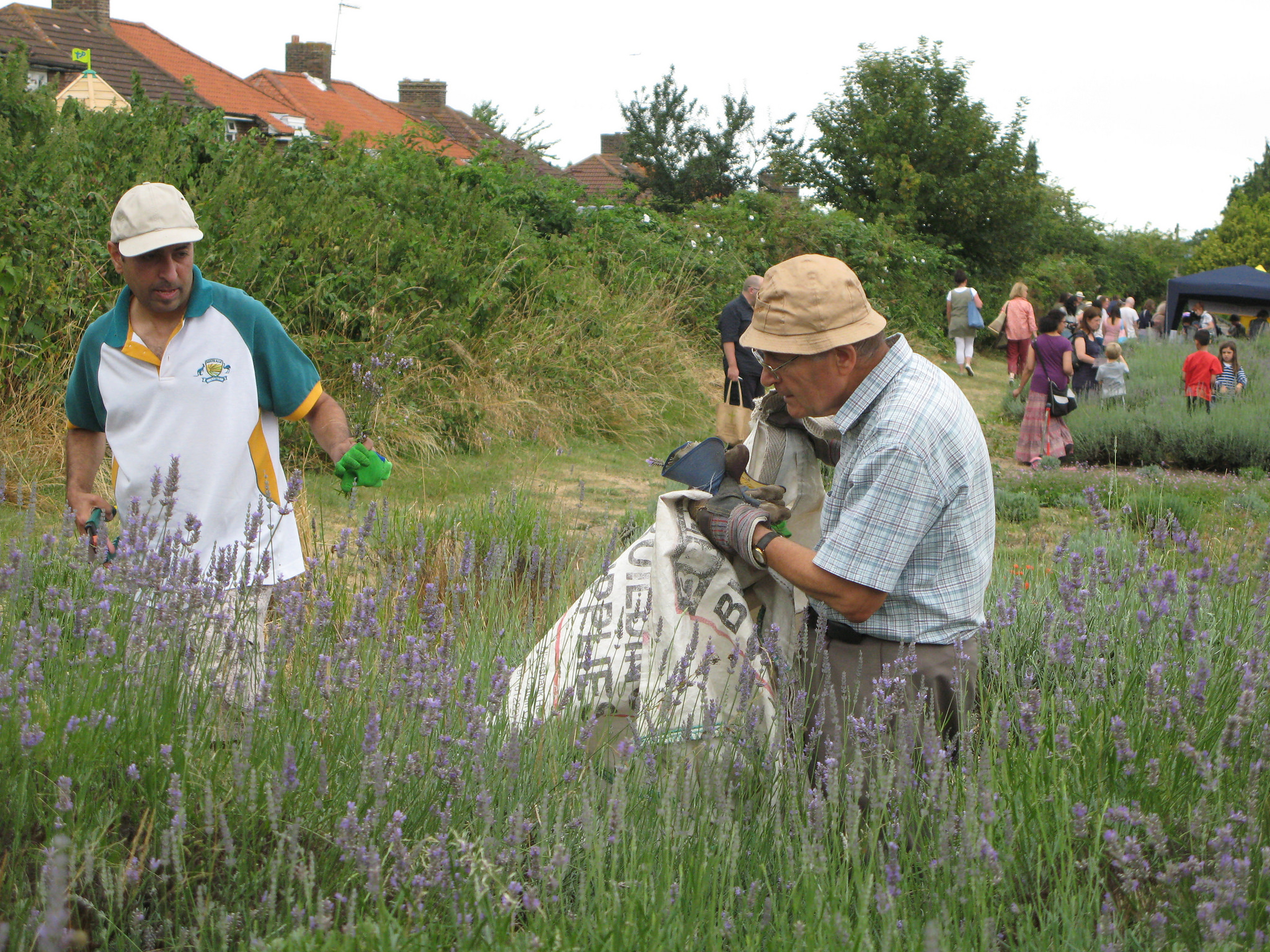 We're a friendly bunch and would love to meet you, so if you're thinking about it and would like to know more feel free to contact us.  It's best to let us know to expect you so drop us an email or call 07948 174907 and leave a message.  Booking in advance is necessary during the pandemic.
5 Reasons to Volunteer with Carshalton Lavender:
Get some fresh air and sunshine
It's a great form of exercise
You get to enjoy Carshalton Lavender and it's soothing and calming properties
Meet new people and make new friends
Give something back to your local community and support this heritage project
Don't think you have time to volunteer?
Even if you are unable to commit regularly and can only spare 1 hour your help would be greatly appreciated. You can also help by fostering cuttings or making a donation.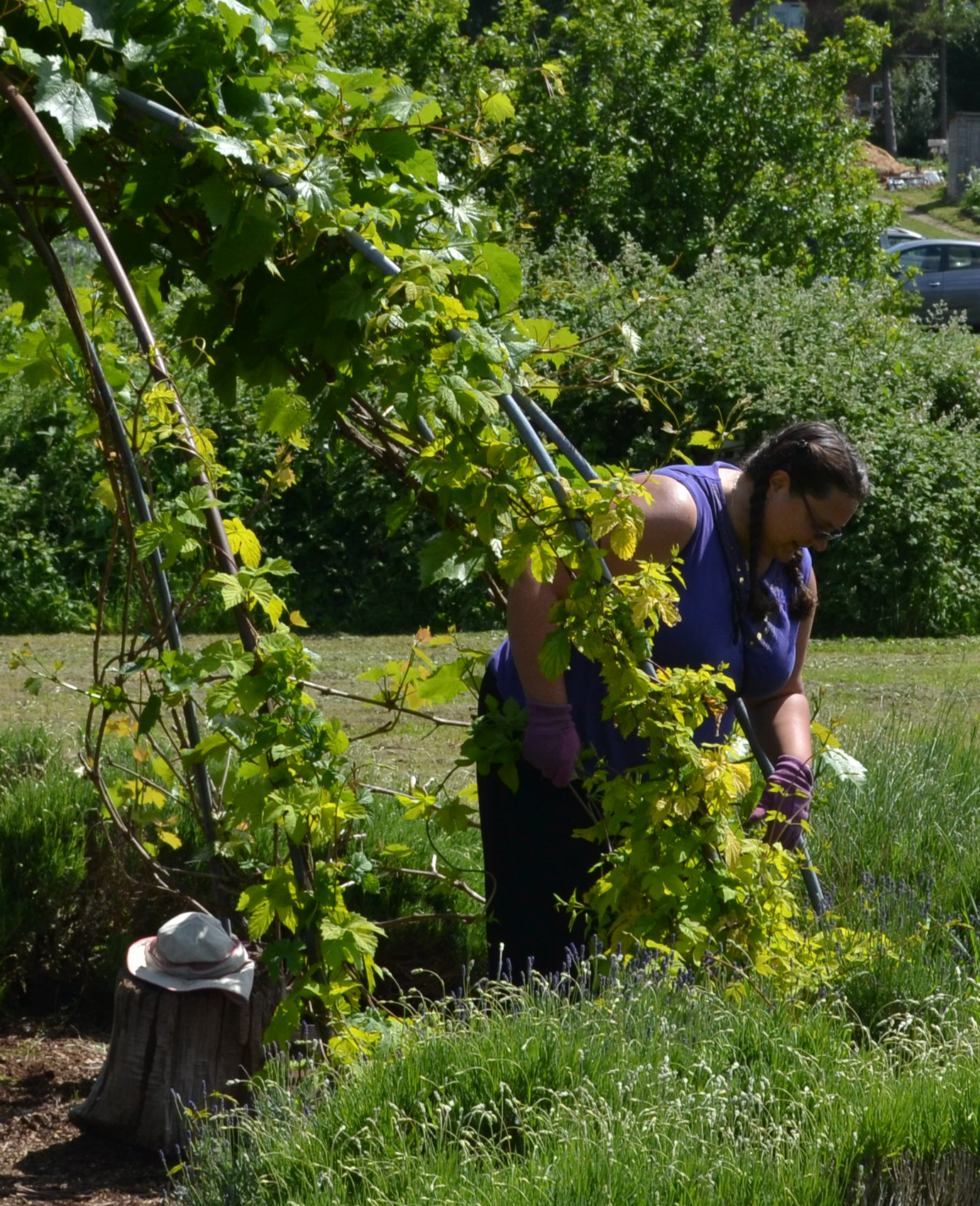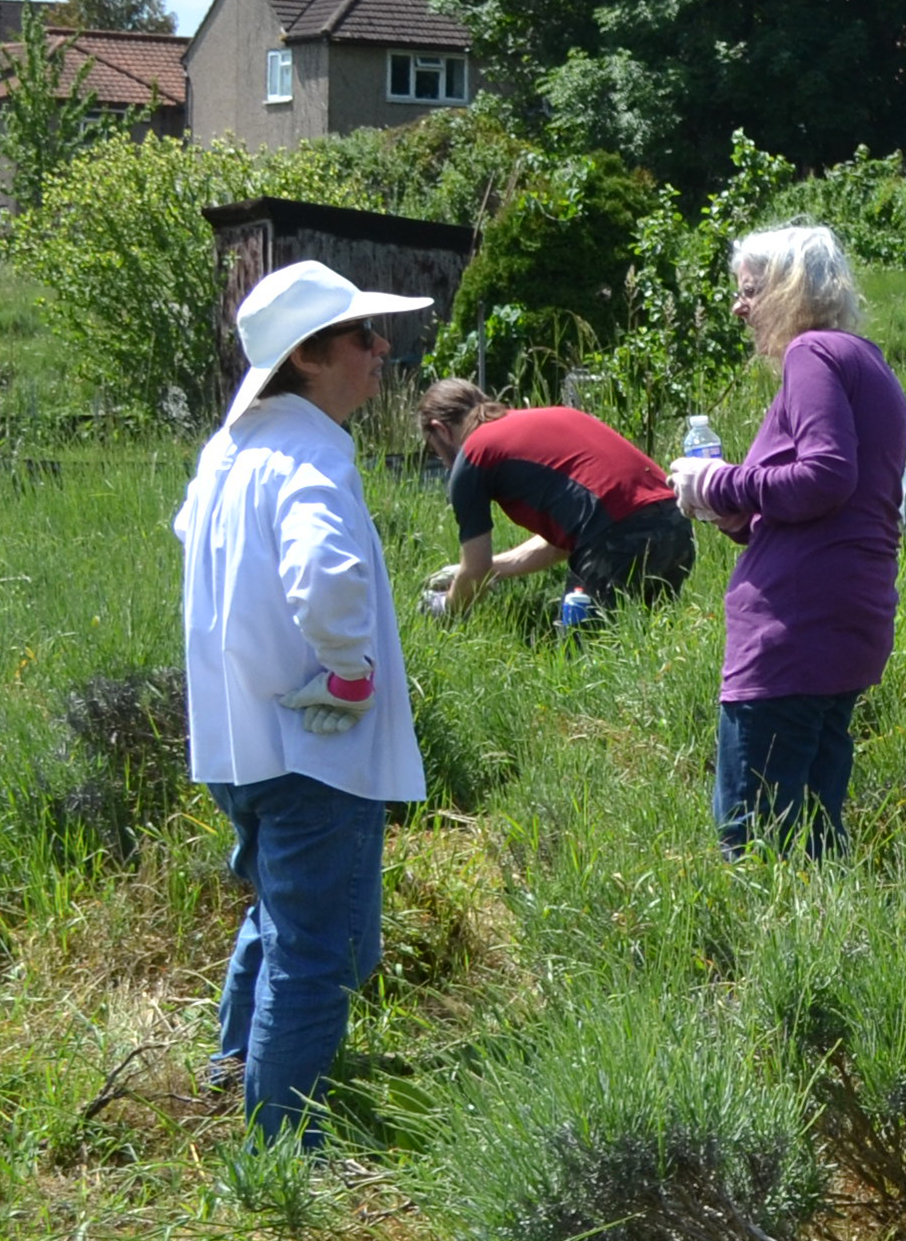 Working Parties
We're always delighted to meet new volunteers and it's a great way for you to enjoy the lavender, help maintain the field and get some gentle exercise at the same time!
We hold sessions on most Saturdays throughout the year from 10.15am to 12.30pm. Volunteers are busy throughout the year with various tasks that ensure that the lavender field thrives.
The lavender allotments are currently closed for new volunteers due to the COVID-19 pandemic but we will be accepting new volunteers again soon, once we have a booking system in place. Watch this space!

Take a look at our Facebook page for updates and future events 
Volunteering Dates
You can find us on the field every Saturdays from 10.15am until about 12.30pm.
If you want to join us please call or text us on 07948 174907 so we know to welcome you. Alternatively you can or send us a message via email, our Facebook page or Twitter.
Click here for details of how to find us here as our field is tucked away.
You can keep up to date with Carshalton Lavender through Facebook and Twitter or email us to be added to our mailing list.