Annual Harvest
2020 MINI PICK YOUR OWN LAVENDER HARVESTS
Sunday 16th August 10-4pm
Book your one hour slot for safe picking here
Tickets cost £5 for adults and up to 2 children aged under 18 are FREE. Tickets include a handsome bunch of lavender that you pick.
We are very excited to announce we are holding some mini pick your own events.  Remember our lavender is late flowering so it's in it's prime.
These mini PYO harvests will be slightly different to our usual main harvest weekend.
To ensure everyone's safety entry will be by admittance only so we have control over numbers on the field and can ensure safe social distancing.  A one way system will be in place and the field will be sectioned into zones.
You will have one hour to enjoy the tranquility of the field and cut and pick your lavender.  You will also have the opportunity to shop at our stall for essential oil, floral water, lavender crafts and local handmade award winning Carshalton Lavender skincare from Just Be Natural.
Sign up to our mailing list here to be the first to hear about future events and volunteering sessions.
HELP NEEDED
We are 100% run by volunteers and we are very excited to be welcoming volunteers back for our Saturday morning sessions with social distancing and the necessary safety measures in place.  If you'd like to meet new people, get some fresh air and exercise find out more on our Get Involved page. Book into a session via our Facebook page, email or call us.
If you would like to help at one of our PYO events do get in touch.

A LOOK BACK AT OUR ANNUAL HARVEST 2019
Saturday 27th & Sunday 28th July 2019
10:00am - 4:00pm
(last admission to field at 3.30pm)
Grand Opening at 10am on Saturday by Gardeners' Favourite Jim Buttress
*SCROLL DOWN FOR FULL LIST OF STALLS*
Pick bunches of lavender to take home for
* floral decoration
* herbal remedies
* culinary use
* drying to scent rooms and linen
* giving as gifts
* using in handmade soaps, cream, lotions etc
* making lavender crafts such as lavender bags, paper, pouches, candles, door stops, pillows
* charity stall makes
Price Guide - examples of bunch prices will be on display over the weekend - very small bunches start at just £2.Lavender Flowers on stems
* small
* medium
* loosely-filled bucket
* densely-filled bucket
Lavender Bunches ready picked for you will also be available in a variety of sizes
Medium Hand-tied
Large Hand-tied
Scissors loan - £1 refunded on return (or you can bring your own)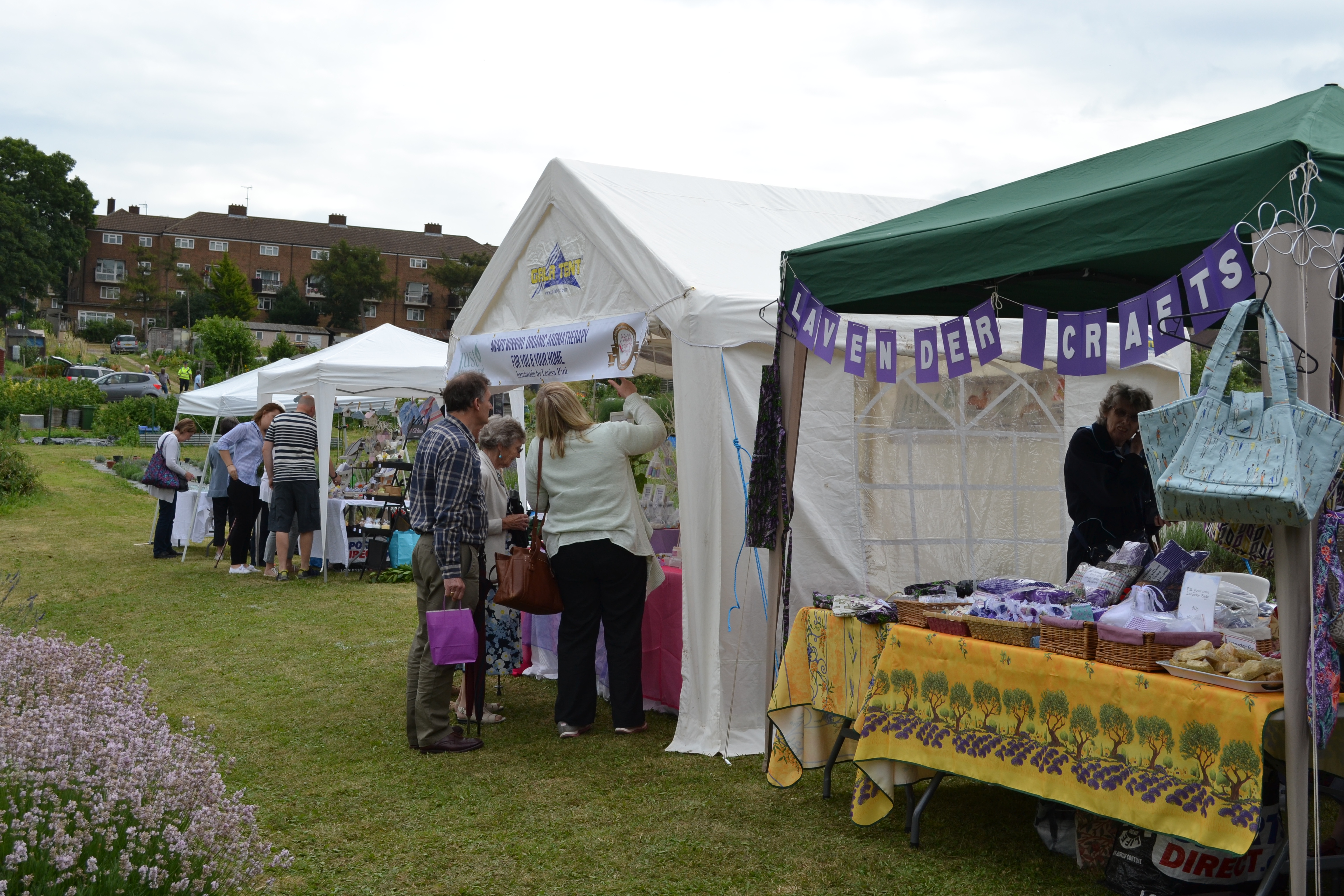 Family Activities - free for accompanied children
pick lavender while enjoying exploring in the field
take part in the Big Butterfly Count
spot bees, birds, ladybirds and butterflies
catch rosemary beetles (lavender's natural enemy, we need to
eliminate them by hand)
Pay-as-you-go Activities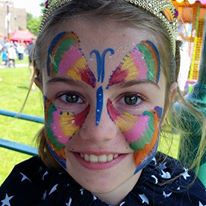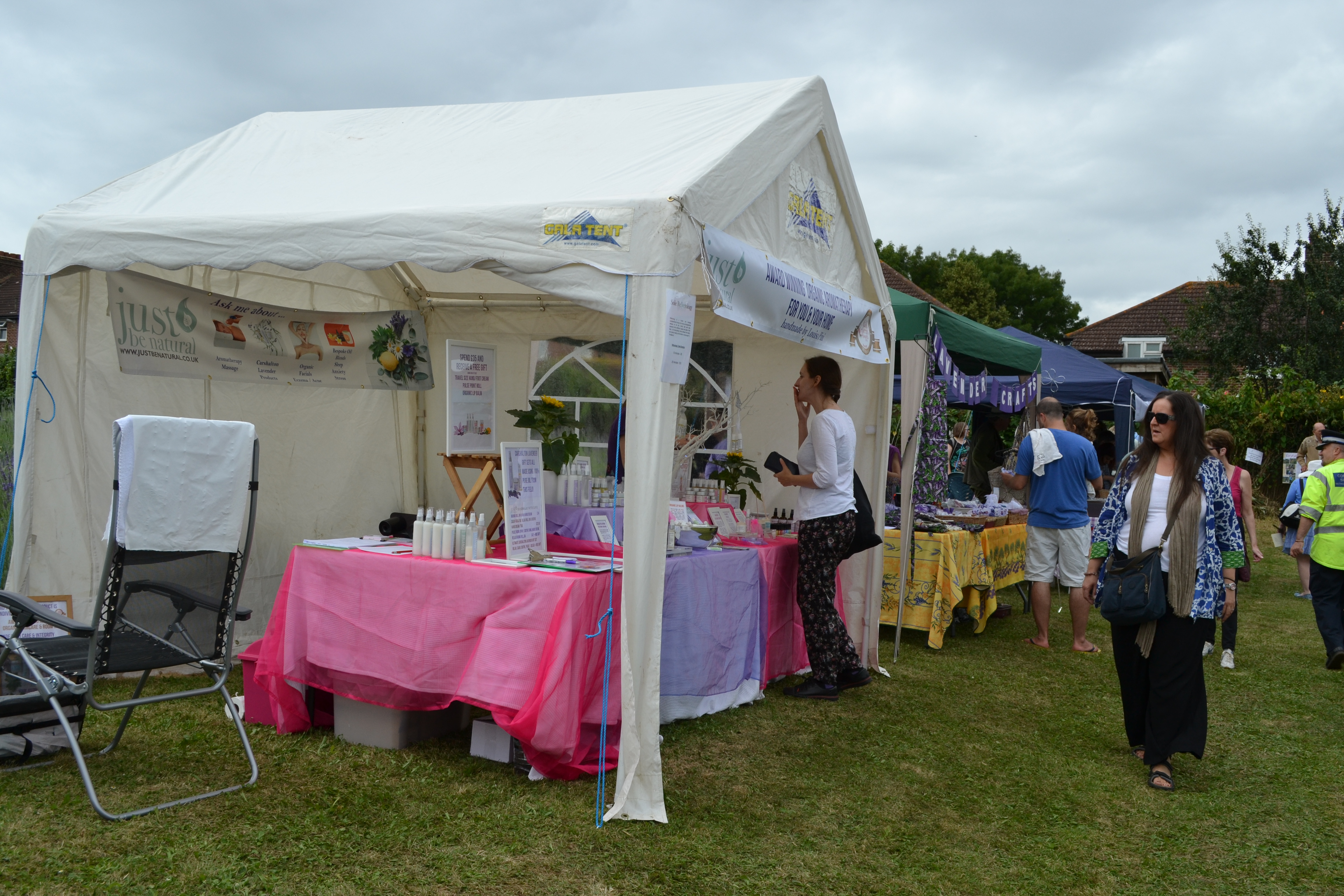 2019 stalls for both days unless stated below ....

Award winning aromatherapy skincare & room sprays locally made by Louisa from Just Be Natural including a unique Carshalton Heritage Lavender range
Local beekeepers with lots of lovely honey products - *SAT only*
Lovely handmade soaps, bath salts, bath bombs & gifts from Shop with Love
Plants including different varieties of Lavender plants
Food & Refreshments - deliciously organic, super tasty bhajis and pakoras - oh yes WHAM BAM Mother Bhumi is back!
Pottery & Ceramics by Selsdon Ceramics
Mouth watering Chutneys, Jams and Jellies from Jam Packed Preserves
Fun Face Painting - Charleen Hunter
A selection of Patchwork crafts by Amanda Wilkes
Ice Cream - Sandra Kirwin
Glass & Ceramics - Sarah Walsh
Delicious Connies Cakes including a specially made lavender one, gluten free options available.
Hot and Cold Drinks - Sana
Red Harbour - handmade concrete pots, and beautiful succulents
Emma Doyle Designs original artwork, prints and stationery *Sun Only*
Jo Sharpe - paintings & cards of the local area *Sun only*
Painted Love - upcycled furniture and soft furnishings *Sun only*
All of the above stallholders have signed up to have a stall at our harvest but we are unable to guarantee their attendance.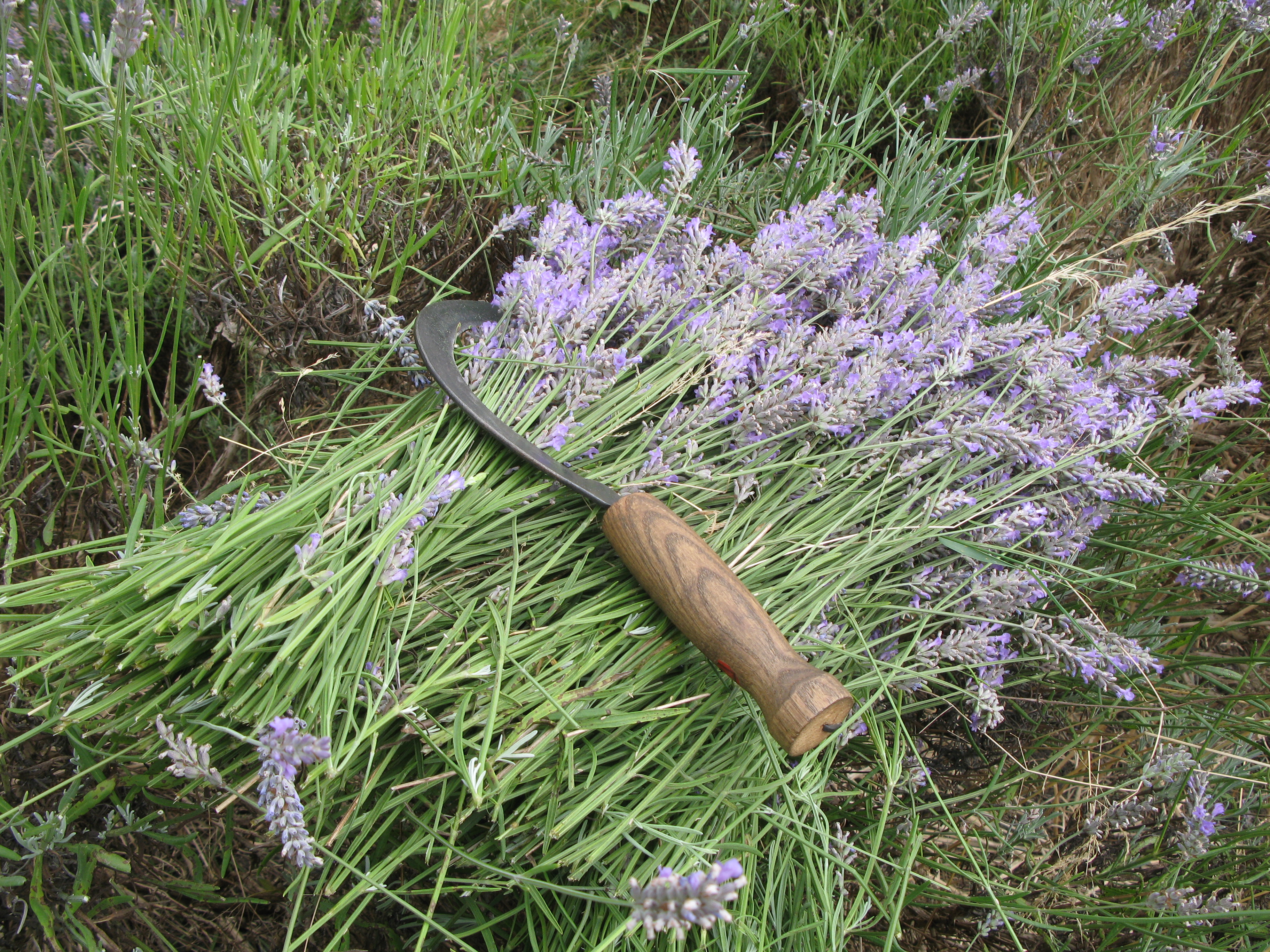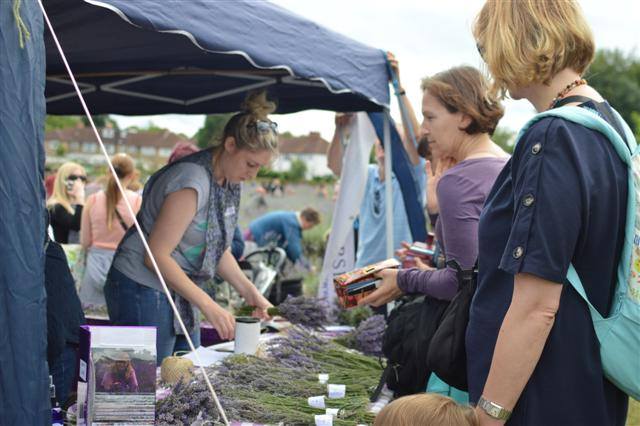 Lavender sales by Carshalton Lavender volunteers including
fresh lavender
hand-tied floristry bunches
lavender plants - various varieties
lavender books - history, products, recipes
lavender essential oil - as distilled in the field
lavender floral water - room spray/linen water
lavender bread (Sat only) & shortbread (while stock lasts)
Photo opportunities -
the field is a sea of lavender blue when in flower, so very photogenic
find a quiet corner to photograph friends and family
a great chance to make a study of bees and butterflies
In The Field
be part of the centuries-old tradition of gathering at the harvest to celebrate nature's sights and smells among the fragrant lavender
watch demonstrations of lavender oil distillation
bring some lavender from the field to the still and soak up the smell of the aromatic steam wafting through the air as the liquid gold is extracted from the lavender flowers
learn about our lavender heritage and traditions during the demonstrations
see photos of London's historic lavender industry
chat with current volunteers and learn about how to help continue that heritage through practical work in the field and more sedentary volunteering opportunities such as

taking cuttings
making up lavender bunches
packing dried lavender buds
setting up/ manning our stall at local produce markets

see how areas of the field are being regenerated to replace the older plants
see the different varieties of lavender growing in the display area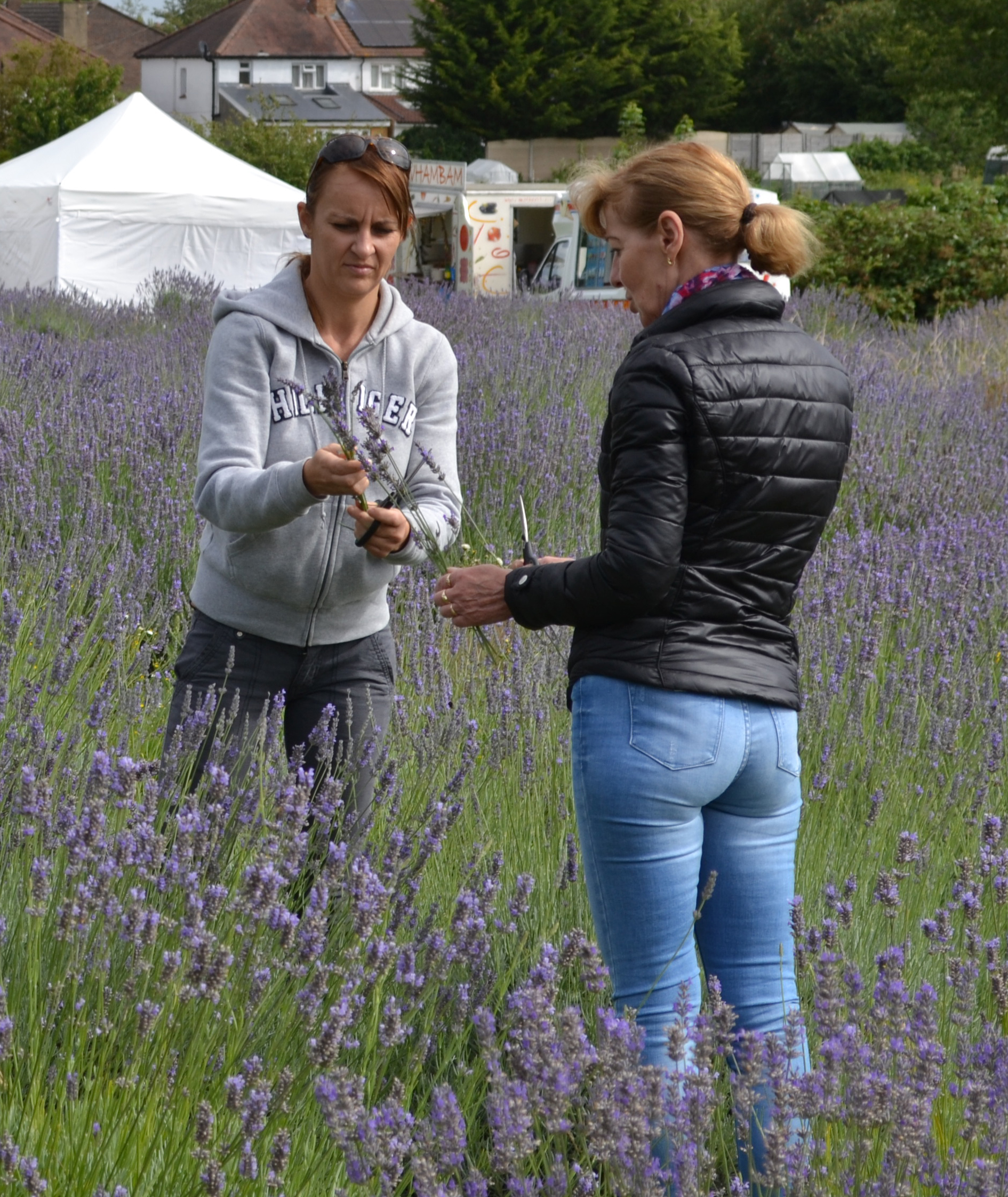 Oaks Way Centre will be open over our harvest weekend and this is where you will find the toilets as well as a lovely range of refreshments. Please note that there are no toilets on our field but some refreshments are available. See above list of stalls for full details. The Oaks Way Centre runs a whole range of activities and services and you can find more out at their website here.