Volunteering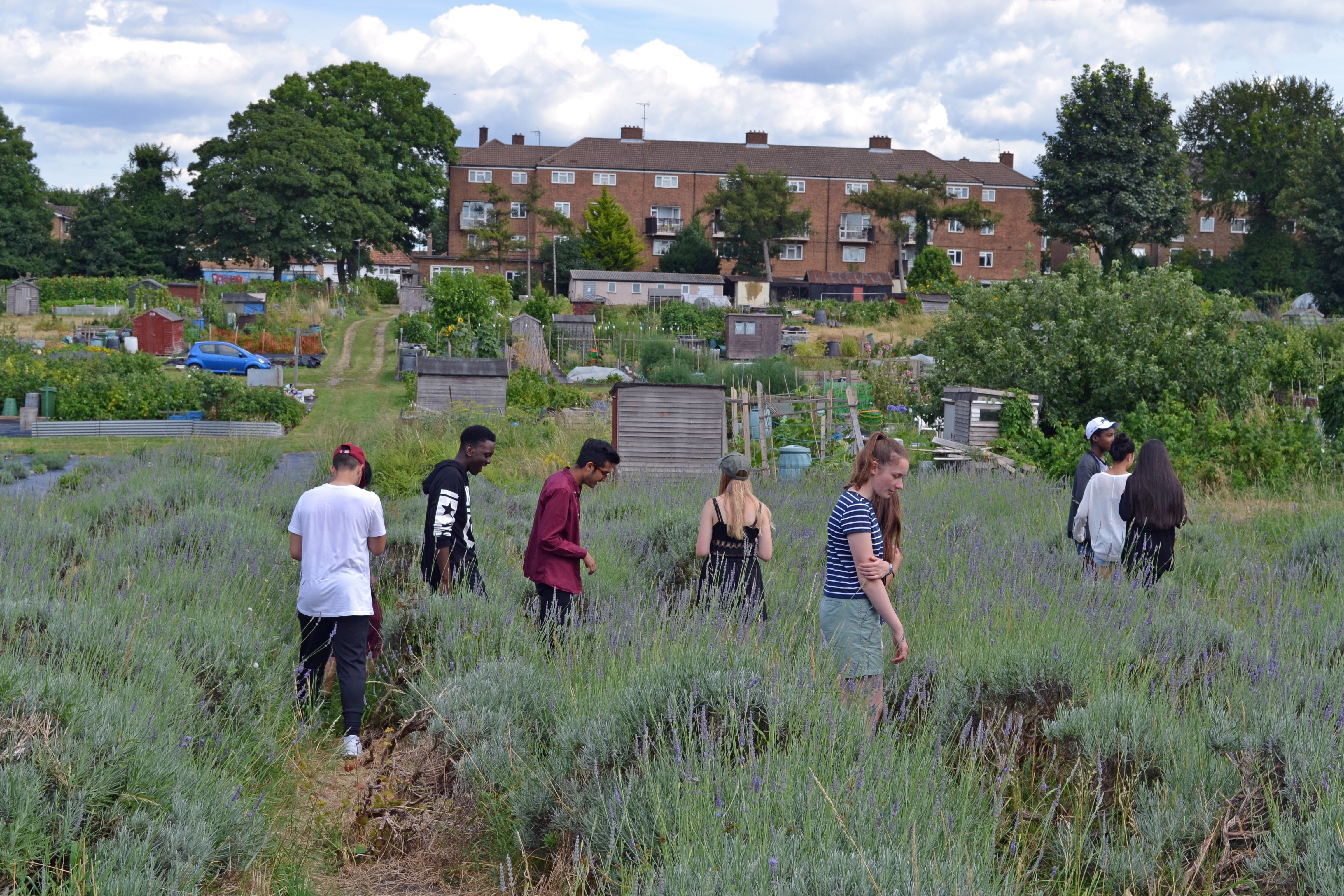 We always welcome new volunteers…
We're always delighted to meet new volunteers and it's a great way for you to enjoy the lavender, help maintain the field and get some gentle exercise at the same time!
We hold sessions on most Saturdays throughout the year from 10am to 1pm with a break for tea or squash and biscuits mid-morning. Volunteers are busy throughout the year with various tasks that ensure that the lavender field thrives leading to the Lavender Harvest Fair where you can pick your own lavender.
If you want to join us please call us on 07948 174907 so we can expect you or send us a message via email, Facebook or Twitter.
You'll find details on how to get to us here.
What we do
Our tasks vary according to the time of year and weather, but include things like taking cuttings, potting on plants, mowing, pruning, weeding and replanting. You can work at your own pace, and we provide refreshments (tea, squash and biscuits). There is no cover over the field so make sure you come prepared for rain or shine. We provide all gloves and tools, although you are welcome to bring your own. We have only basic toilet facilities on site, and please be aware that the ground can be uneven.
If you have any questions just ask us – we look forward to meeting you!