Other uses of lavender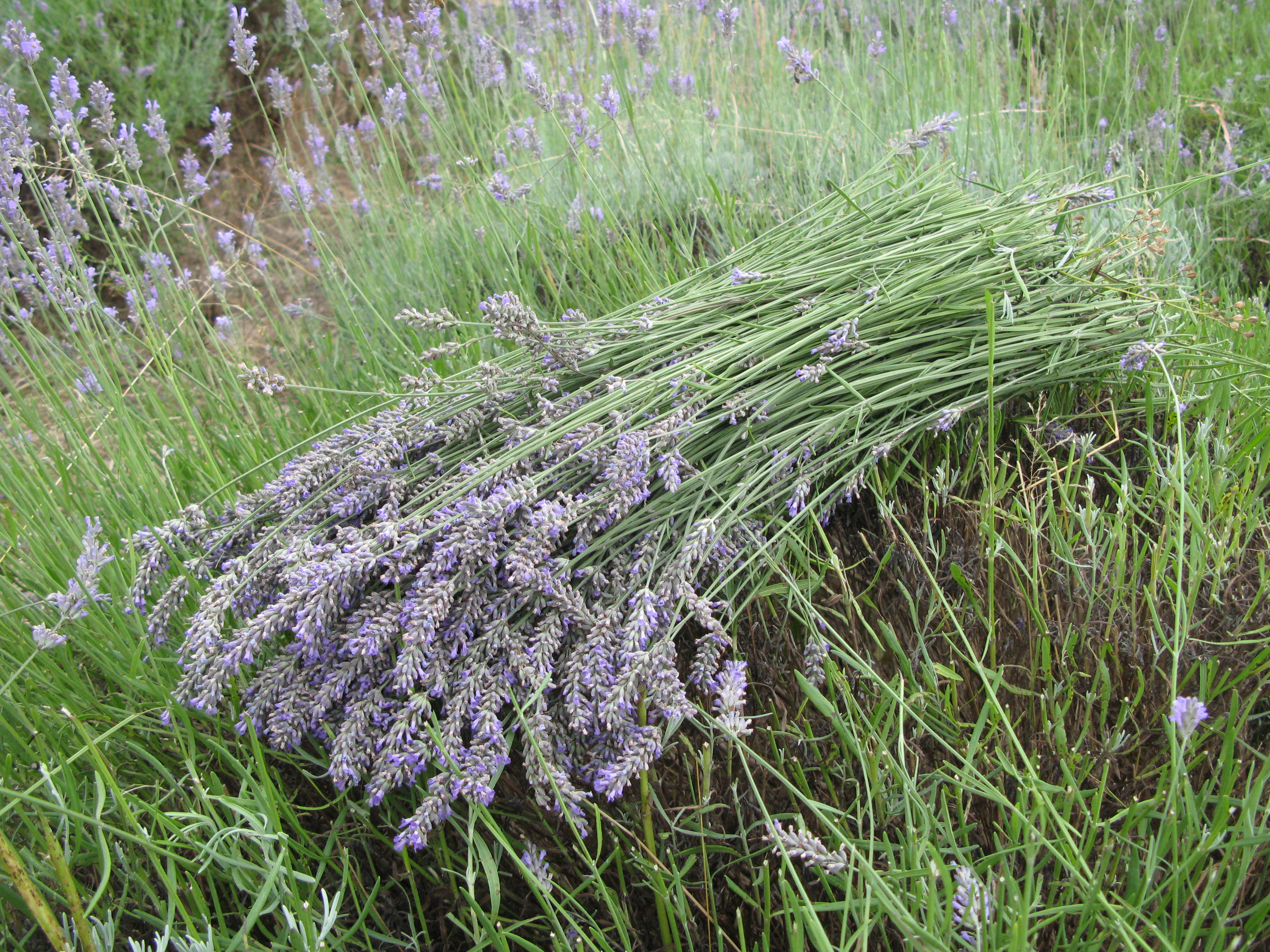 Lavender has been used for hundreds of years throughout the home. Lavender oil can be used as a natural remedy or for beauty products (see Lavender Oil for more information) and the plant and flowers can be used for decoration, crafts and cookery. We've outlined a few ideas for using your lavender below.
Arts and crafts
A simple way to use lavender is to put it in a vase to decorate at home – just make sure you don't add water.
Other ideas include making lavender bags, lavender wands or using the flowers as pot pourri. The only limit is your imagination!
If you're looking for inspiration for lavender arts and crafts, take a look at Tessa Evelegh's book Lavender: A heritage book of creative ideas which has lots of suggestions for things to make with lavender.
We're often joined by local artists at our annual harvest weekend.
Culinary uses
Did you know that you can also use lavender in cooking? One of the most popular suggestions at our harvest is lavender cookies (the secret is to use just a little lavender). Take a look at the recipes below for some more ideas. lavender can be used for decoration, crafts and cookery
Petits pots au chocolat a la lavande
Source: Waitrose Food Illustrated
450ml single cream
200g lavender chocolate, chopped
100g dark chocolate (>70% cocoa solids), chopped
4 medium egg yolks
50g sugar
whipped cream, to serve (optional
Preheat the oven to 140'C / gas mark 1.
Bring the cream gently up to the boil, then draw off the heat. Stir the two chocolates into the cream until melted.
Mix the egg yolks and sugar together. Pour the hot chocolate mixture onto the egg yolks, stirring constantly. Strain the mixture into a jug and pour into 6 small ovenproof cups or ramekins.
Stand the cups in a roasting tin and pour enough boiling water around them to come almost halfway up their sides. Slide into the oven and cook for 50-60 mins or until just set but still slightly soft in the centre. Lift out of the roasting tin and leave to cool, then slide them into the fridge to chill.
Bring the pots back to room temperature before serving. Top each one with a small swirl of whipped cream, if you like, and serve.
Serves 6
Lavender Cloud Cookies
Source: Happy Valley Lavender
2 egg whites
3/4 cup white sugar
1 Tbsp. dried lavender
1/2 tsp. vanilla extract
1/2 cup mini chocolate chips
1/4 cup chopped crystalized ginger or 1/4 cup chopped dried cranberries
Preheat oven to 350°F.
Beat egg whites until stiff.
Add sugar gradually, while still beating on high.
Finely grind the Lavender. (I use a clean coffee grinder).
Tip the meringue base into a medium bowl and gently fold in the Lavender, vanilla, chocolate and ginger/cranberries. Do not overmix.
Drop by small teaspoons onta a cookie sheet lined with parchment paper.
Place in oven and immediately turn the heat OFF.
Leave overnight, then store in airtight tin.
Makes approx. 30.